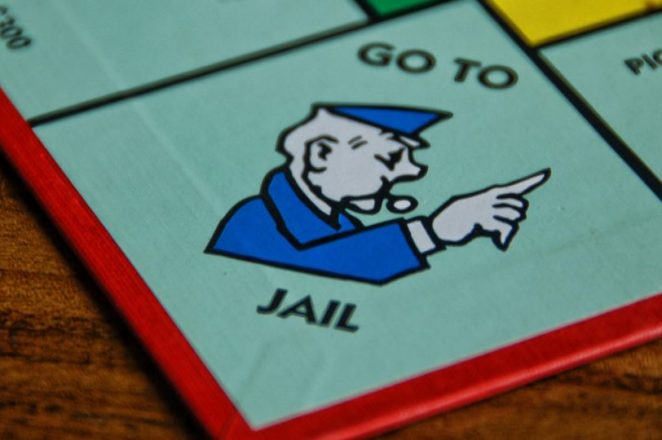 HSE Fines – Does the punishment match the crime?
Are HSE fines having the affect they were intended too, or are they 'a drop in a bucket' for a business?
An ON Corporate Director with two previous convictions for safety violations has been sentenced to one day imprisonment and a fine of $10,000 for ignoring safety regulations. No one fell or was injured.
The employer, was charged with failing as an employer to ensure a worker was adequately protected from falling. By law, the worker should have been using a travel restraint system, fall-restricting system, fall arrest system or a safety net.
On Oct. 7, 2015, a Ministry of Labour inspector attended a residence in Belleville, Ont., and observed a roofer working at a height of more than three metres without being protected by fall protection. The worker's employer was later charged with the offence.
The Employer had two prior convictions for the same offence. One was a conviction in 2013 with a fine of $2,000 and the other was a conviction in 2015 with a fine of $4,500; no one fell or was injured. These convictions fall under the Construction Projects Regulation (Regulation 213/91) and the Occupational Health and Safety Act.
This case is interesting due to the repeat offending nature, but does the punishment have the desired effect, if the crime is repeated.
May 2017
Pressure Washer Injures Farm Worker, Company Fined $55,000
May 30, 2017
Director of Roofing Company Jailed, Fined $10,000 for Failure to Follow Safety Rules
May 18, 2017
Scarborough Auto Company Fined $10,000 for Failure to Comply with Order to Pay
May 16, 2017
Picton Cement Producer Fined $50,000 After Worker Injured by Machine
May 5, 2017
Waterloo Food Processing Company Fined $55,000 After Worker Injured by Machine Blades
May 1, 2017
April 2017
Gay Lea Foods Co-operative Limited Fined $70,000 After Worker Injured
April 20, 2017
LCBO Fined $100,000 After Worker Injured
April 19, 2017
Sleep Country Canada Fined $60,000 After Delivery Worker Injured In Traffic
April 6, 2017
March 2017
Construction cage collapses, two workers injured, $50K fine in St. Catharines
March 24, 2017
Vaughan Company Fined $75,000 After Worker Critically Injured
March 15, 2017
Roofing Company Fined $57,500 After Worker Falls Through Roof
March 1, 2017
February 2017
Grimsby Builder Convicted After Construction Project Collapses
February 13, 2017
Security Service Fined $70,000 For Failure to Meet Workplace Harassment and Violence Prevention Training Requirements
February 9, 2017
Worker Suffers Permanent Injury, Company Fined $70,000
February 8, 2017
Konecranes Canada Inc. Fined $125,000 After Worker Fatally Injured
February 7, 2017
Window Manufacturer Fined $150,000 After Worker Dies, Another Injured
February 3, 2017
January 2017
Mining, Paving Companies Fined Total of $95,000 After Worker Injury
January 26, 2017
Injury to Worker at Kitchener Wastewater Plant Results in $85,000 Fine
January 24, 2017
Metal Recycling Company Fined $105,000 After Worker Killed By Excavator
January 23, 2017
Regional Municipality of Waterloo Fined $50,000 After Workers Exposed to Asbestos
January 13, 2017
Employer Fined $115,000 After Worker Suffers Crushing Injury
January 5, 2017
Does your program meet the requirements? Are you protected? Visit our contact page to get in touch. We'd be more than happy to take a look for you!
Also, make sure to connect with us on social- that's where we'll be sharing the latest industry news and updates.